Your Guide to Eliminating Sunspots on Your Skin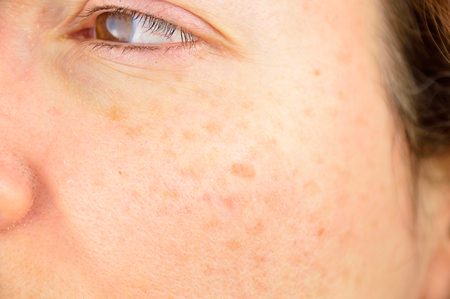 We all love the sun; it's warmth and light help us feel energized, awake, and even more joyful. However, exposure to the sun obviously has its downfalls. It's now widely understood that UV rays cause visible damage to the surface of your skin while simultaneously supporting the development of cancer in the future.
You know to wear wide-brimmed hats, sunglasses, and broad spectrum sunscreen during the summer, but a great deal of sun damage actually occurs on cloudy days or in cooler temperatures when you let your guard down. As a result, you may have unsightly sunspots dotting your face, arms, and legs. Don't worry, getting rid of them is easy! All you need are a few sessions of Intense Pulsed Laser (IPL) treatments.
How Does IPL Work?
IPL laser treatment uses a versatile handpiece to deliver potent broad-spectrum pulses of light that heal a number of skin conditions ranging from rosacea to broken blood vessels and, of course, sunspots. As the IPL light beam passes through your skin, the light specifically targets skin pigments that are causing dark spots to form on your skin. By forcing damaged vessels and melanin pigment to be absorbed by the body, sunspots become less visible on the surface of your skin.
The Beauty of Photorejuvenation
Thanks to its use of light beams, IPL is known as a form of photorejuvenation. Its process restores the skin's health and vibrancy over the course of three to five treatments. You will notice your sunspots becoming lighter and eventually disappearing from sight altogether as your IPL treatments force them to recede.
As an added bonus, IPL even boosts the production of collagen in your skin. Collagen is the almighty component of healthy skin, so IPL helps your own body repair itself and heal more effectively. The advanced IPL treatment system manages to deliver incredible results in a quick, comfortable, and simple procedure that enhances the skin for long-term results. 
Living in Tampa, Florida Without Sunspots
Living in Tampa, Florida, you are out in the sun virtually every day. Even in the fall and winter, the sun can still shine down with excessive power. Don't let your skin become a victim of the sun's constant presence. Instead, utilize IPL as the treatment that will rejuvenate your complexion and help you skin look youthful and undamaged.
Tampa Laser Hair Removal is led by Dr. Ahad Mahootchi in Tampa, Florida to help men and women alike embrace and enhance their appearance with the use of advanced and cutting-edge laser technology. Call (813) 773-0804 today to make your appointment to banish sunspots!