Guide for Brides: Preparing for a Smooth Wedding Season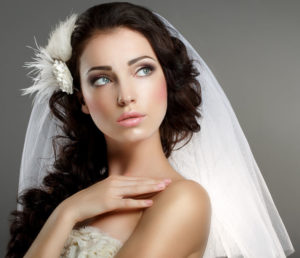 Whether you are a bride-to-be, a bridesmaid, or simply an excited wedding guest, you don't need stubborn body hair interfering with your wedding day fun. Laser hair removal offers all wedding participants a way to eliminate unwanted hair and enjoy the Big Day with total confidence. Especially the bride! As you prepare for your wedding day, consider the benefits of laser hair removal and how a series of treatments can help you make the most of your wedding day.
Laser Hair Removal: A Simple and Effective Path to Smooth Skin
Laser hair removal utilizes laser energy to permanently reduce and even remove hair from any part of your body. Over the span of multiple sessions, the gentle laser technology emits light energy directly into each hair follicle. If the follicle is at the right point in its growing cycle, the laser energy will destroy it and make future growing cycles far less effective or even impossible.
In addition to being far, far more permanent than waxing and shaving, laser hair removal also has the advantage of being pain-free and minimizing the risk of bothersome ingrown hairs and razor burn. The treatments are quick and easy, so you can achieve smooth, hair-free skin without inconveniencing your wedding season schedule.
Bridal Beauty: How Can Laser Hair Removal Help?
Shaving your legs should be your very last worry before your engagement party, bachelorette party, rehearsal dinner, wedding, and honeymoon. You have far more important priorities as the bride! But you definitely don't want to look back at wedding pictures and notice that your armpit hair is visible.
By planning ahead, you can make sure that your laser hair removal treatments deliver results in time for your wedding season. After four to six sessions spaced four weeks apart, you will see a 70 to 80 percent reduction in hair growth! As long as you begin your treatment sessions about four to six months before your wedding day, you will enjoy all of the benefits around your armpits, legs, bikini area, and anywhere else you want to treat.
There's no doubt about it, laser hair removal is the perfect treatment leading up to wedding season, so what are you waiting for? Call Tampa Laser Hair Removal at (813) 773-0804 to make your first appointment and throw away your razors for good.