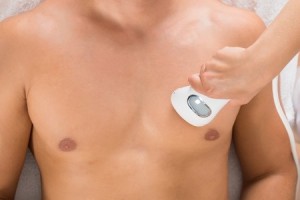 Hair might grow all over the body, but most of it went out of style quite a long time ago. In today's society, many men and women value smooth, hair-free skin and feel much more confident when they are not battling hair growth day after day. That is why at Tampa Laser Hair Removal we offer laser hair removal for all areas of the body. The chest, back, abdomen, underarms, bikini area, arms, and legs are the most popular areas that men and women target to finally achieve truly smooth, silky skin.
About Laser Hair Removal
Laser hair removal is the perfect alternative to other hair removal procedures like shaving and waxing. While at-home methods help to remove hair for a day or even a week or two, the results are never long-lasting. Millions of Americans have turned to laser hair removal for permanent hair reduction relief.
Lasers work by sending a powerful beam of light into each hair. When the laser's light is absorbed by each hair's pigment, it damages the follicle extensively and prevents future growth. The results can last years. When hair does begin to grow back, it is significantly reduced and not nearly as noticeable.
At Tampa Laser Hair Removal, we use only top-of-the-line lasers that are proven to quickly, painlessly, and efficiently remove hair from all regions of the body.
The LightSheer Desire laser is different from others because it uses a vacuum to gently pull the skin into place on a hand piece. This not only decreases the gap between the laser's energy source and the targeted hair, but it also activates tactile and pressure skin receptors to prevent pain during treatment. We take pride in this system because it is also designed for ultimate safety by using minimal energy and keeping skin completely safe.
Silky Smooth Skin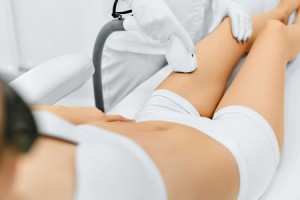 Think of how much time and money you could save by removing shaving and waxing from your daily routine. Laser hair removal can completely eliminate chest and back hair, leg hair, bikini area hair, and more. Since the lasers that we use at Tampa Laser Hair Removal boast advanced science, we are able to reduce laser hair treatment time by more than 75 percent!
Whether you need a hair-free chest for the beach this summer or you're tired of shaving your legs day after day in the shower, Tampa Laser Hair Removal is here to provide unsurpassed results with best that technology has to offer. Call us today to schedule your appointment for smoother skin.
Call 813-778-0045 and remove your hair permanently!