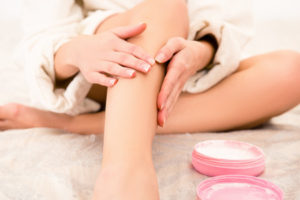 Imagine waking up each morning and skipping the part of your routine that involves shaving. Whether it's your legs, armpits, or five o'clock shadow, feeling smooth skin instead of stubble every morning is a liberating thought. Thanks to laser hair removal, you can make hairless skin more than a thought; you can make it a reality in time for the holiday season. Here's what you need to know!
Laser Hair Removal: A Simple and Effective Path to Smooth Skin
Laser hair removal uses laser energy to permanently reduce and even remove hair from any part of your body. Over the span of multiple sessions, the gentle laser technology emits light energy directly into each hair follicle. If the follicle is at the right point in its growing cycle, the laser energy will destroy it and make future growing cycles far less effective or even impossible.
In addition to being far, far more permanent than waxing and shaving, laser hair removal also has the advantage of being pain-free and minimizing the risk of bothersome ingrown hairs and razor burn. The treatments are quick and easy, so you can achieve smooth, hair-free skin without inconveniencing your wedding season schedule. Read More →