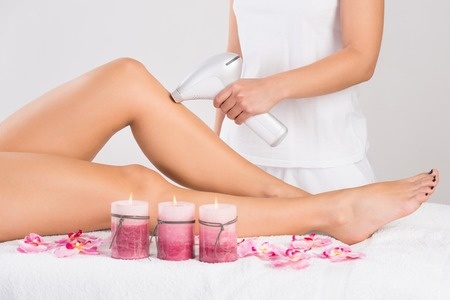 Living in Wesley Chapel, Florida means that you are lucky enough to enjoy warm weather all year long, especially with the beach just 45 minutes away. However, that perk also comes with the stress of keeping your skin smooth and hair-free for tank tops, shorts, and bathing suits. Rather than dealing with the daily burden of a razor or the continual expense of waxing, you can use laser hair removal at Tampa Laser Hair Removal as a hassle-free way to keep your skin silky smooth at all times.  
What Is Laser Hair Removal?
Laser hair removal uses laser light energy to completely penetrate the pigment of every targeted hair on your body. Each hair follicle is irreversibly destroyed and unable to grow back, which allows your skin the ability to stay smooth. This process is FDA-approved for permanent hair reduction, meaning that your hair will become thinner and thinner until it disappears altogether. Tampa Laser Hair Removal offers men and women throughout Wesley Chapel superior laser hair removal services to meet every need!
Laser Hair Removal Works For Men and Women Alike
Men and women both face hair removal challenges. For women, the underarms, legs, upper lip, and bikini area are the most popular places to receive laser hair removal. Men tend to have thicker hair that is susceptible to razor burn, rough patches, and ingrown hairs along the face, chest, and back. The laser hair removal services at Tampa Laser Hair Removal can target every body part quickly, effectively, and painlessly to deliver superior results!
Beautify Your Face
Sensitive skin on the face shouldn't be treated with shaving, tweezing, chemical creams, and other treatments likely to cause irritation and inflammation. Red bumps, razor burn, and ingrown hairs don't belong on your face! The services at Tampa Laser Hair Removal are precise and gentle enough to slow or even stop hair growth on your face without any of the side effects of shaving and waxing.
Make Body Hair Disappear
Men and women both crave smooth, flawless skin that can bolster confidence and last a long time without constant upkeep. That is why Tampa Laser Hair Removal offers laser hair removal for all areas of the body. The chest, back, abdomen, underarms, bikini area, arms, and legs are the most popular areas that men and women target to finally achieve truly smooth, silky skin. The treatments are quick, safe, and achieve impressive results.
IPL Laser Treatment
In addition to laser hair removal, Tampa Laser Hair Removal offers all Wesley Chapel patients IPL treatments as well. This Intense Pulsed Light laser treatment revitalizes and heals damaged and aged skin that develops as a result of environmental toxins, UV exposure, and reduced collagen production. Only three to five treatments are needed to dramatically rejuvenate your skin's health and vibrancy.
For the best laser services in the Wesley Chapel area, call (813) 773- 0804 to make an appoint at Tampa Laser Hair Removal today.