For men, body hair used to be nothing more than a fact of life. Beards needed to be shaved day after day, and chest and back hair couldn't be changed. Today, the rising popularity of laser hair removal has changed all of that. Men can now seek permanent hair reduction through laser hair removal, and the professionals at Tampa Laser Hair Removal are here to show you how!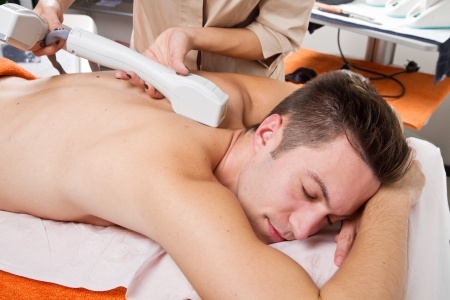 A Man's Need for Laser Hair Removal
As most of us know, shaving has unpleasant impacts on the skin like razor burn, ingrown hairs, and rough patches. Even worse, you endure all of that for the hair to grow back in just a day or two. Since men tend to have thicker and coarser hair, these side effects become even more pronounced. Waxing may be another option, but it's painful and still only lasts about one month.
For men who are seeking smooth chests, backs, arms, legs, beard areas, necks, and ears, laser hair removal is the clear choice.
The Benefits of Laser Hair Removal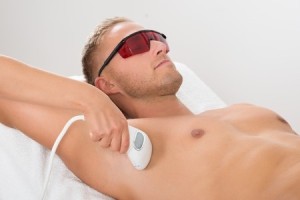 Laser hair removal uses a laser's light energy to completely penetrate the pigment of each hair in the targeted zone. As the pigment absorbs that light, the hair follicle is irreversibly destroyed and unable to grow back. This process is FDA approved for permanent hair reduction, meaning that smooth skin will last a long time, even years, before hair grows back in a considerably reduced manner.
The laser hair removal process is also very valuable for men because with just a few facial treatments, men can thin out their five o'clock shadows and significantly reduce the amount of shaving and grooming required each morning. As the hair thins out, the troublesome front-of-the-neck area is no longer plagued by ingrown hairs and pesky stubble.
Choose Tampa Laser Hair Removal for the Best Results
At Tampa Laser Hair Removal, we pride ourselves on using only the best laser technology that is clinically proven to provide incredible results in less time. Our LightSheer Desire laser is considered the "Gold Standard" in the laser industry because it is safer, more reliable, and more efficient.
The Desire laser differentiates itself by using a vacuum to gently pull the skin into place on a hand piece. This not only helps to position the hairs closer to the laser's energy source, but it also activates tactile and pressure skin receptors to prevent any pain.  Our technology is so efficient that it can tackle delicate areas like the beard and ears and large areas such as the back and stomach by customizing treatment to your exact needs.
Put the razors and wax down, because laser hair removal is the easiest and longest-lasting hair reduction option available. Your skin will thank you! Call us at Tampa Laser Hair Removal today to begin your journey to silky smooth skin.