Three Great Reasons to Get Laser Hair Removal This Winter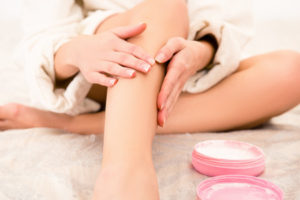 Have you been on the fence about laser hair removal? There are a lot of great reasons to move forward with your plans and get laser hair removal for your legs, underarms, or other parts of your body this winter. Here are just a few.
Save Your Money
Over time, you will save a lot of money and time by getting laser hair removal. Disposable razors, waxes and strips, and shave gels and creams all cost money. If you shave on a regular basis, keeping yourself always smooth, you likely spend quite a bit on shaving. In fact, the average woman spends over $10,000 in a lifetime just on shaving and hair removal products. Although there is an initial sticker price to laser hair removal, you will save money in the long run.
Save Your Time
Removing unwanted body hair takes a lot of time out of your life. Consider how much faster your showers would be if you didn't have to shave frequently? You could get ready for dates faster, get ready for work faster, and spend more time relaxing and enjoying life.
Save Your Skin
Shaving and other hair removal products are very hard on the skin. Some shave gels and creams are made for sensitive skin, but even these can cause a rash or razor burn, which can be painful. Waxing is very bad for the skin, irritating it, and sometimes even taking skin off with the hair. Hair removal creams are also hard on the skin, and many people have allergic reactions to them. Laser hair removal is completely safe and effective.
If you are interested in getting laser hair removal this winter, contact us today for more information or to schedule your appointment.